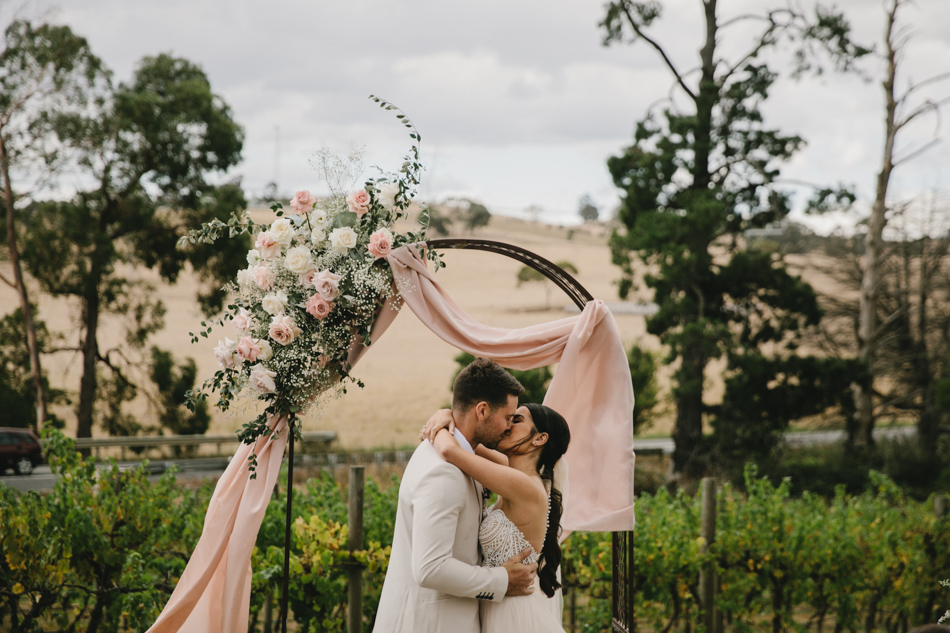 The Little Vineyard is situated on the doorstep of the world-renowned Yarra Valley, forty minutes from Melbourne.
They have spectacular views of the rolling hills and farmland, where country meets style and elegance. The Little Vineyard is an ideal and unique place to have your Wedding or function.
While the Little Vineyard may be small in size, they certainly make up for that with our gorgeous views of the rolling hills creating a beautiful outdoor vineyard oasis, the perfect back-drop for all onsite ceremonies.
For all Weddings and Events held at The Little Vineyard they offer all-inclusive reception packages which include both your Venue Hire and Catering.
Danielle & Murphy's wedding at The Little Vineyard. Wedding photo and video by Duüet Wedding Photography and Video.