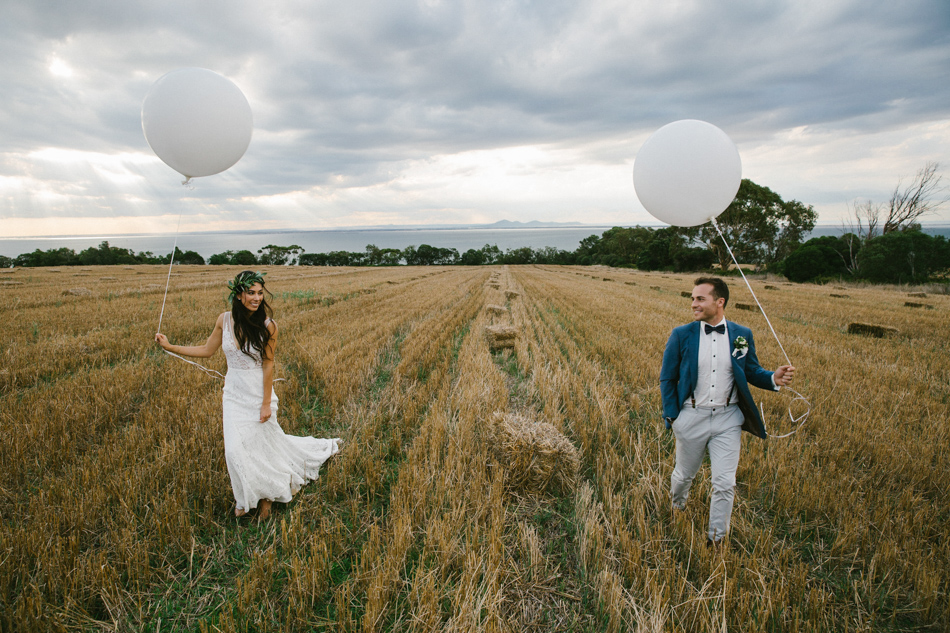 The Terindah property was purchased by Peter and Cate Slattery in 2000 with the vision to create the Bellarine's most beautiful food and wine destination. 
The Slattery family, along with their dedicated team of staff invite you to experience Terindah and enjoy their exquisite food, award-winning wines and spectacular bay views. Named by the previous owners, Terindah is Indonesian for 'most beautiful'.
Located less than 80 minutes from Melbourne's CBD and only 20 minutes from Geelong visit one of Victoria's most beautiful and exciting venues.
Taste delicious wine and food, see the mussel farmers in the local waters, take a stroll through the fig trees or the vines and experience all that Terindah has to offer
Mich and Rhodri's Wedding Photo at Terindah Estate Mich and Rhodri's wedding reminds me that once in a while, in the middle of everything that's ordinary, weddings give us extraordinary moments that last a lifetime....
Georgie & James' Wedding @Terindah Estate Finding the perfect pair is all that matters, Georgie and James did! And one beautiful day they tied the knot surrounded by family and friends. The stunning Terindah Estate,...
Teagan & David's Wedding @Terindah Estate Their wedding reception was elegantly decorated, in a classic rustic setting at Terindah Estate. Their exceptional outdoor landscape is a perfect backdrop for beautiful weddings. The night was filled...
Terindah Estate is an incredible wedding venue, and when you watch this film, you'll see why. With its striking architecture amidst the vineyard, it was a videographer's playground with its endless backdrop. Teagan and David...
Chloe & Jake's Melbourne wedding @Terindah Estate Fine moments that turned into stunning images with Chloe and Jake's wedding photographs. We captured all the important elements, from the couple's preparations, chill time with family and...
Kristy & Andrew's Wedding at Terindah Estate This photograph of Kristy and Andrew in the midst of a golden coloured field with the backdrop of the horizon is bound to give us romantic feels. Scroll...
Harriet & Luke's wedding @ Terindah Estate Photo+Film by Duuet wedding Melbourne wedding venue :  Terindah Estate Link : https://www.terindahestate.com/ Terindah Estate are following the most recent Victorian Government announcement and closing our venue...