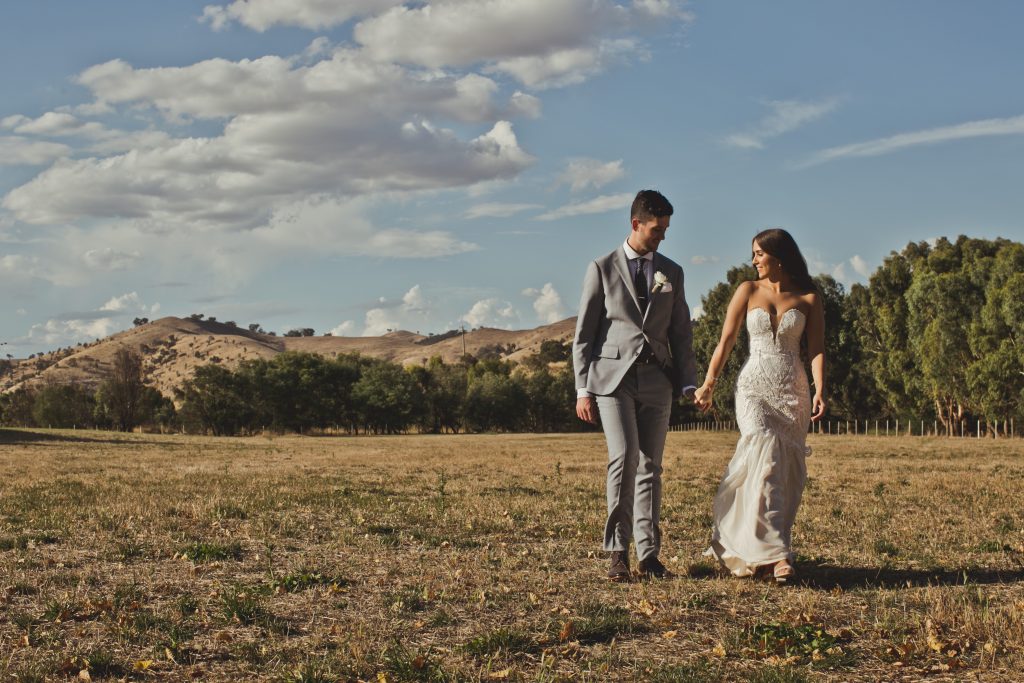 Flowerdale Estate is your perfect garden wedding venue. Your guests will get lost in the magic of this stunning pocket of country Victoria.

With architecturally designed pavilion, lavish green lawns and blossoming gardens making for your perfect day you and your guests will celebrate with an unforgettable feast curated by Michelin. experienced chef, Jonathan Alston.

You and your guests will be entranced with this magical pocket of country Victoria, located near the Yarra Valley.
Is it your dream to have a romantic wedding with picture perfect scenery of rollicking hills, a charming garden wedding in a rural idyll or a country sunset exchange of vows toasted with a cascading 40-glass champagne tower?

Maybe your wish is to have a lakeside ceremony beneath a rustic arbour, an ambient declaration of love beside a free flowing creek or a casual exchange on manicured lawns followed by barefoot bocce and an estate BBQ.

Their experienced and dedicated wedding team ensure a seamless and flawless experience
Just think, having your wedding out in the countryside, far away from the hustle and bustle of the city. What a venue it was at Flowerdale Estate to host Jaclyn and Lachlan's special day.